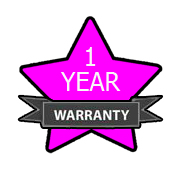 Do you offer a warranty on your services?
Absolutely! Products manufactured by PSI are covered by a 1 year warranty. Our warranty covers all workmanship and materials on any defective parts or service. The warranty does not cover burnt voice coils or customer abuse.
What if my product is out of warranty?
We are always able to repair or rebuild any product that we sell. Just because your product is no longer warrantied, that doesn't mean that we cannot repair it for you. We offer rebuilds at very fair pricing, whenever you may need it!